WildHawk Adventures (P) Ltd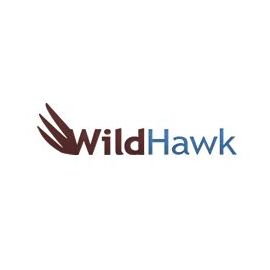 Located Just a Stone throw away from river huel at Phoolchatti with ample Parking Space. Walking distance from river Ganga near Golf Course Rapid. We offer 40 Tents with Common Shared Toilets with Running Water.
We are organizing River Rafting & camping trips since 2004 in Rishikesh. We have our own Camps and Luxury Cottages with attached washroom at rishikesh, We take your safety as our first priority with the best of our equipments.
Our Camp at Phoolchatti is just a stone throw away from River Huel near Ganga River at Rishikesh, Uttarakhand.
The nearest airport is located in Dehradun which is around 50 kilometers from Rishikesh. You can easily travel to Rishikesh by road or by rail as the place is well connected with other cities like Delhi.
About Camp Area & Surroundings:
Camp is situated near river Ganga in a peaceful valley on the outskirts of Rajaji National Park.
River Ganga is at just a minute walk from the camp.
Visitors can enjoy the beaches at River Ganga.
You can feel thrill of outdoors with valley view and mountains all around, puff of fresh pollution free wind, thick forest and beautiful birds.
Camp is located on the bank of Tributary River Heval/Hem.
Heval River is 30-35 feet wide with a depth of 2-3 feet.
Visitors can take bath in tributary river without life jackets.
Electricity, Mobile / Camera / Laptop charging point in common area.
Beautiful waterfall at a hike of half n hour.
Safe vehicle parking adjacent to camp.
Open environment with good air circulation.
CAMP FACILITIES / INHOUSE SPORTS & GAMES
30-35 tents – Can accommodate 2/3/4 persons – 1 bed per person.
Camps provided with Beds, Linen, Quilts, Pillows.
Electricity, Mobile / Camera / Laptop charging poits.
Dining area, Food served in buffet style.
RO water for drinking and cooking purpose.